Stacking the shapes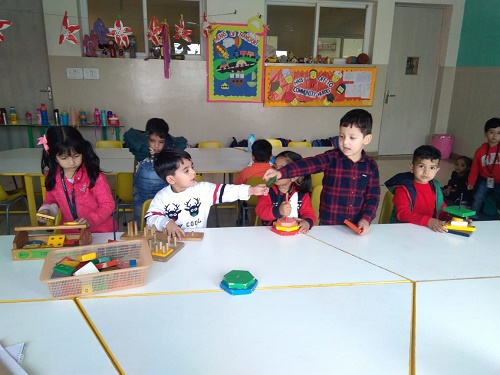 Mr. 'Brown' Potato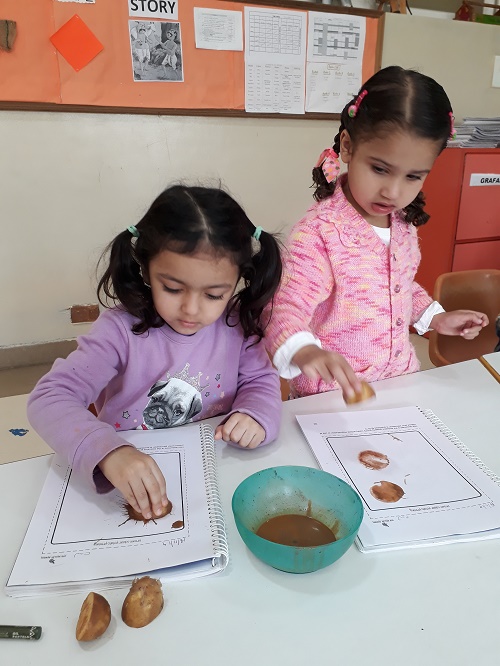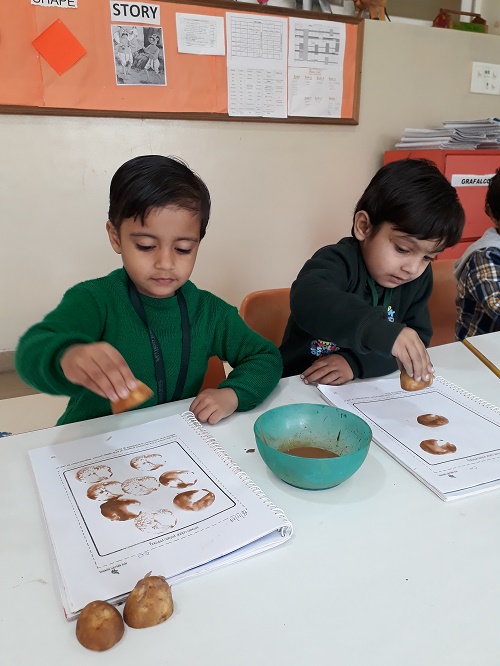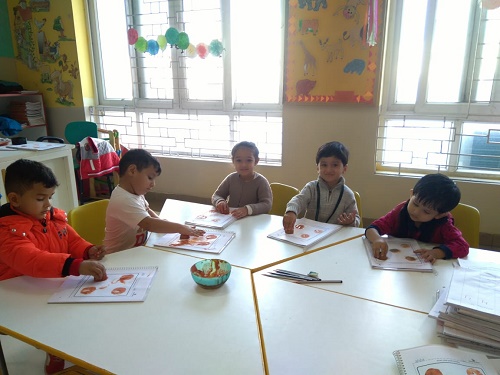 Making Caterpillar - Under the Theme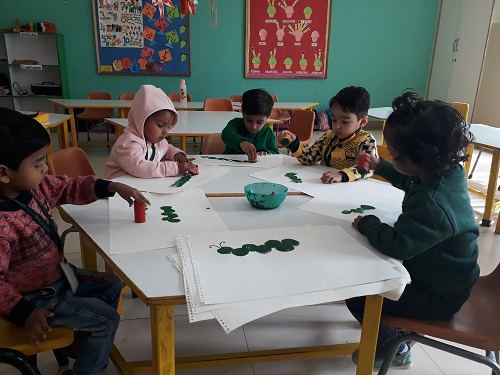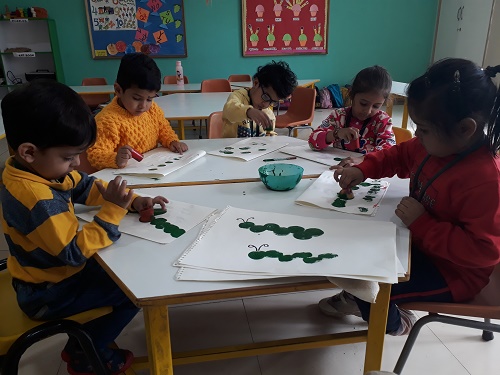 Knowing the Rainbow colors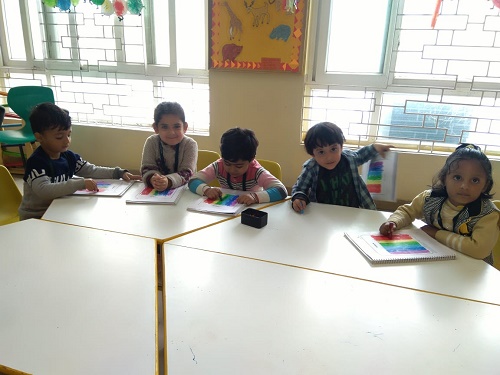 Gross motor skills: Hit the number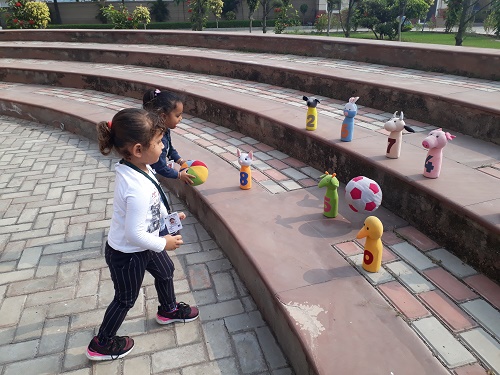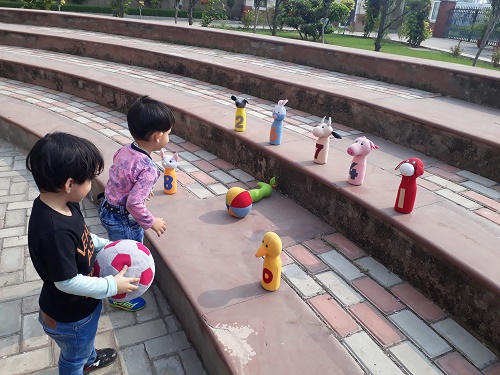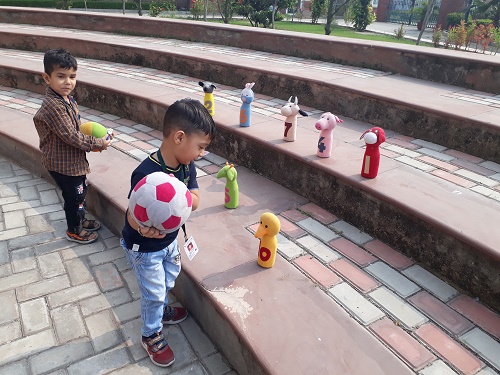 Sorting the colors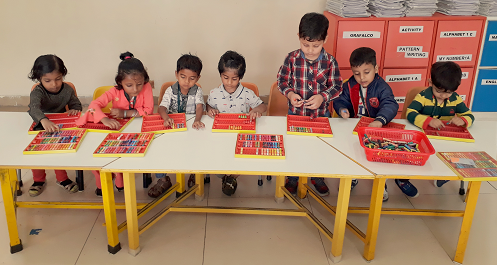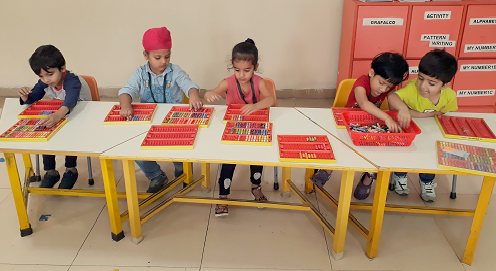 Match the number with Popsicle sticks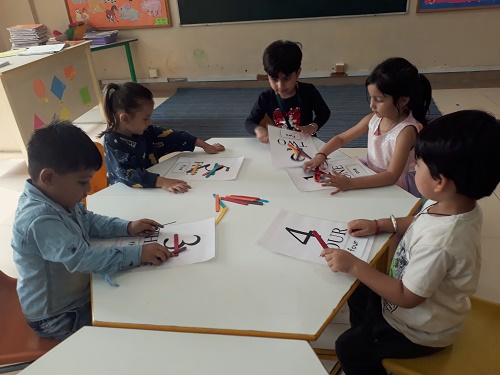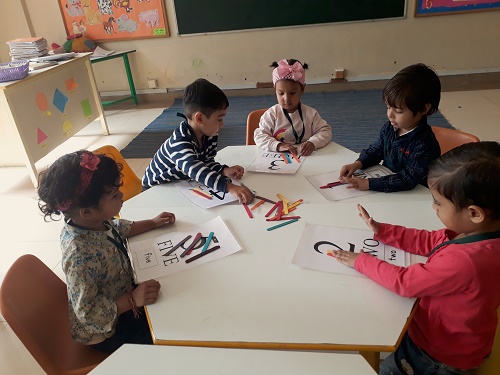 Craft: Diya making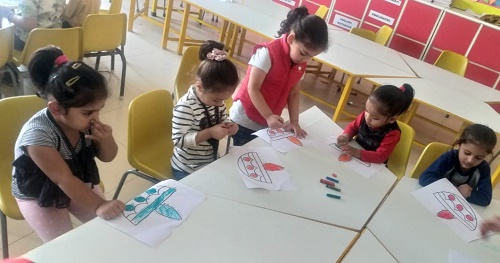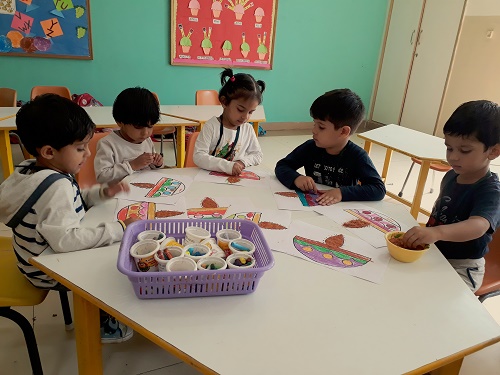 Concept: Float and Sink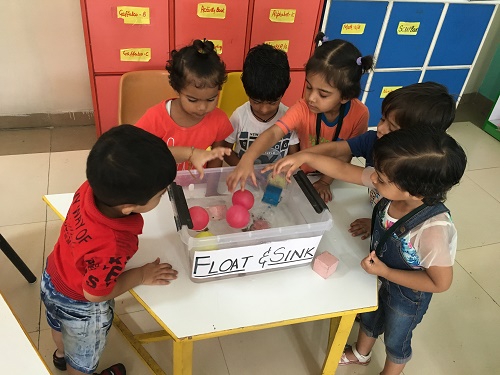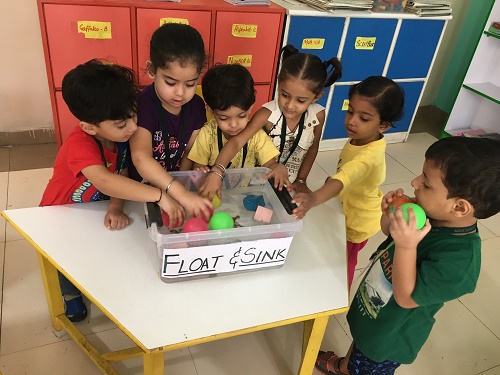 Making umbrella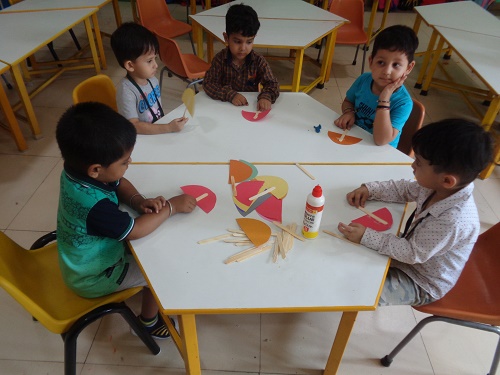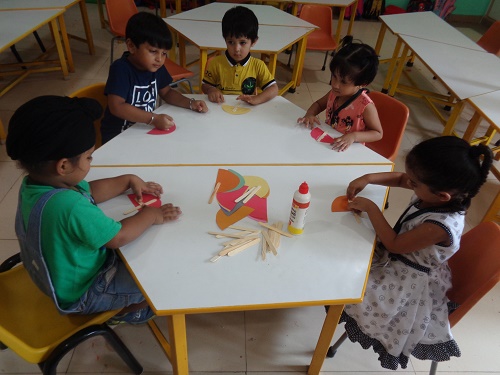 Musical chair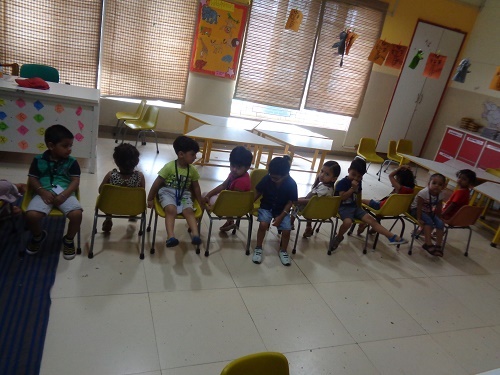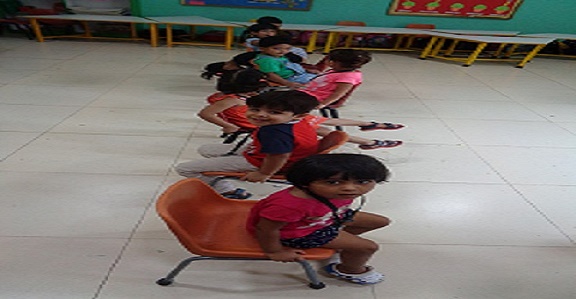 Yarn into straw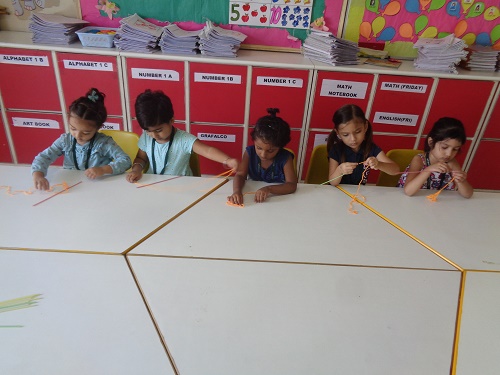 Ladybug on paper plate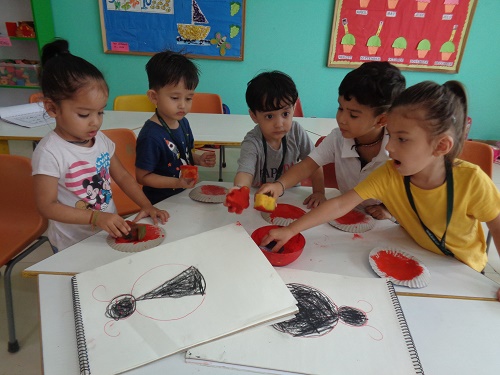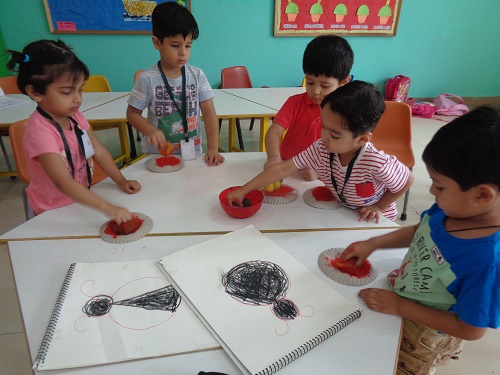 Making kite on Independence day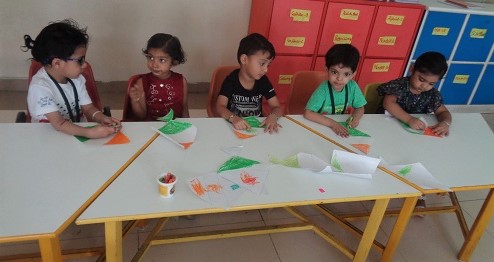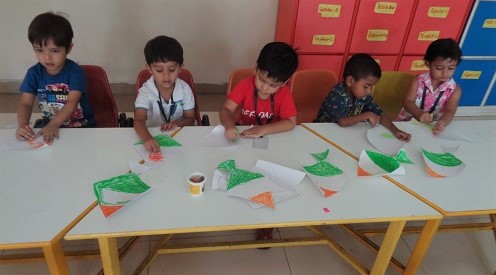 Sponge Painting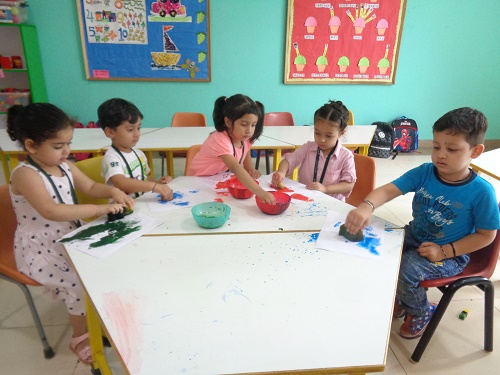 Doing Exercise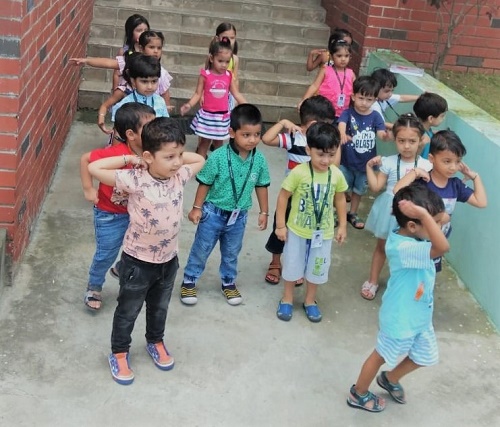 Riding tricycle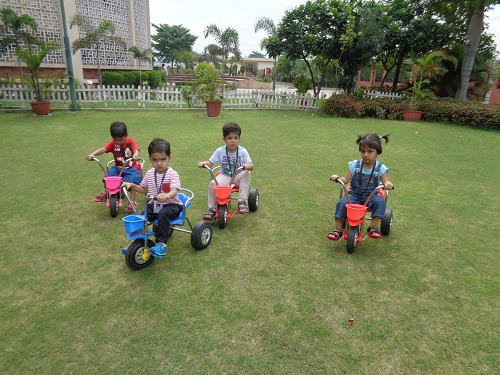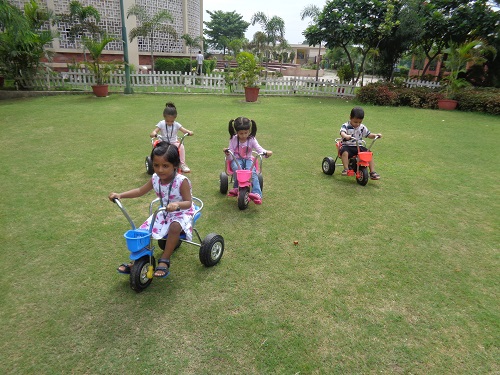 Observing cloud jar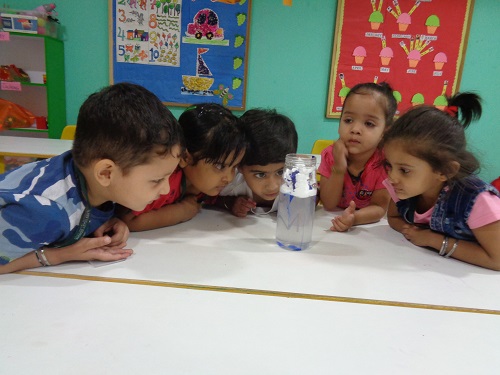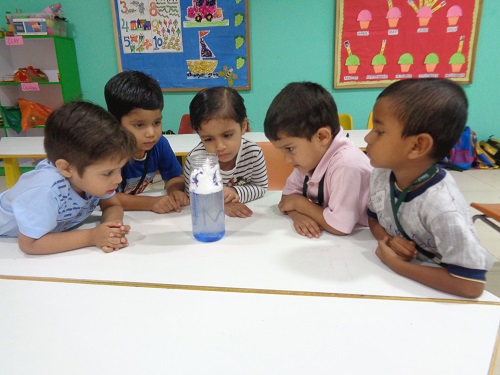 Having fun with bat and ball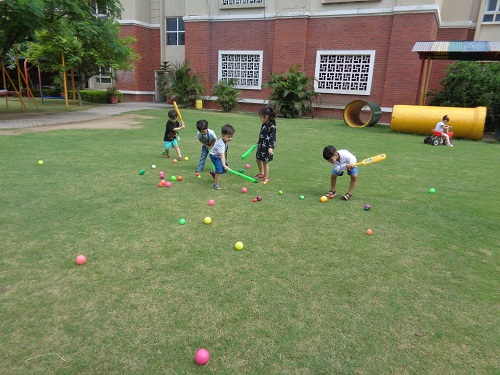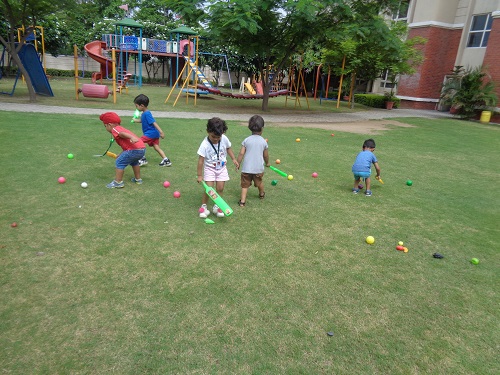 Making Triangular imprints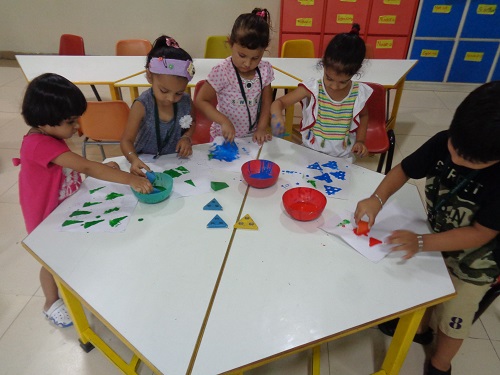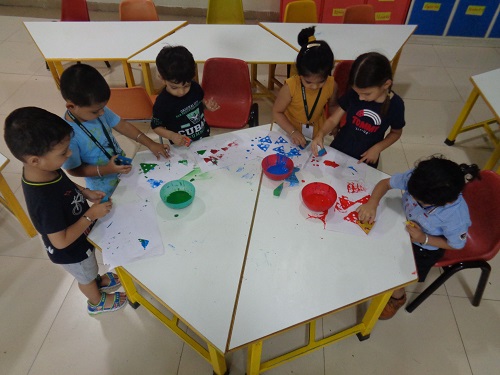 Cross the hurdle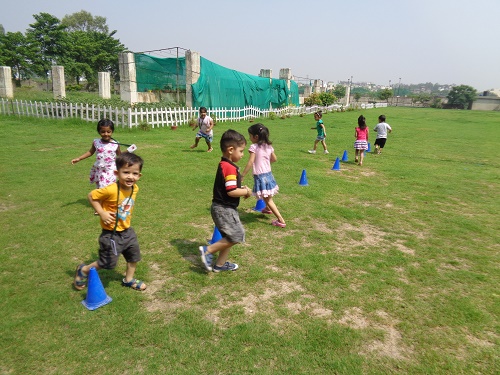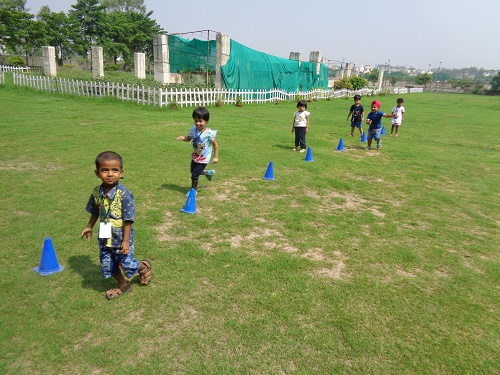 Jumping on numbers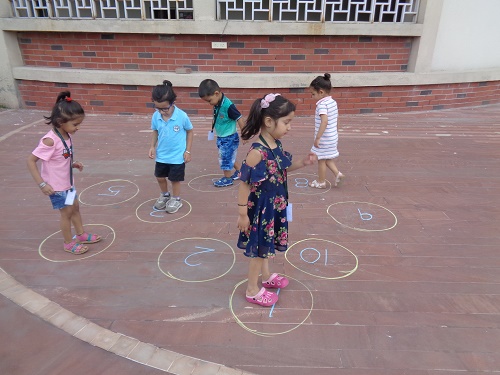 Tracing on Sand Tray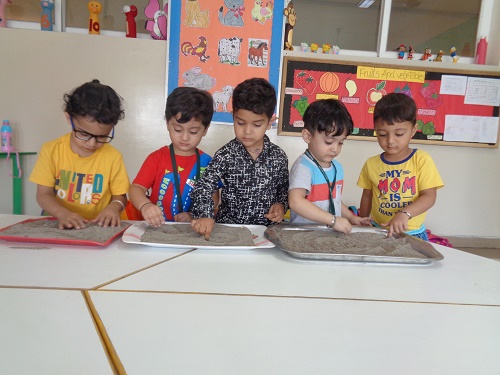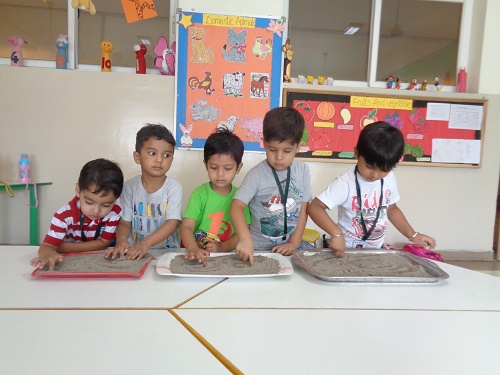 Toilet Training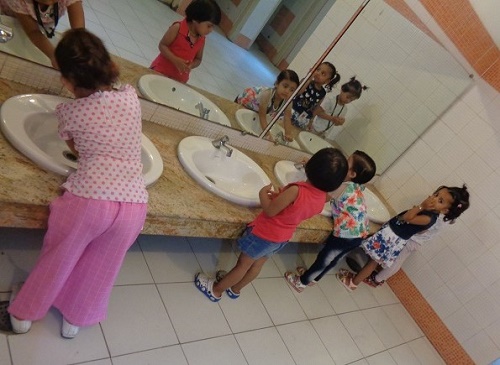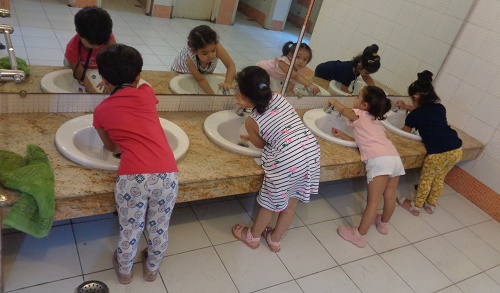 Free Hand scribbling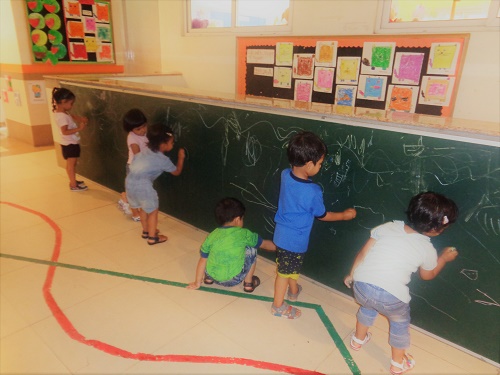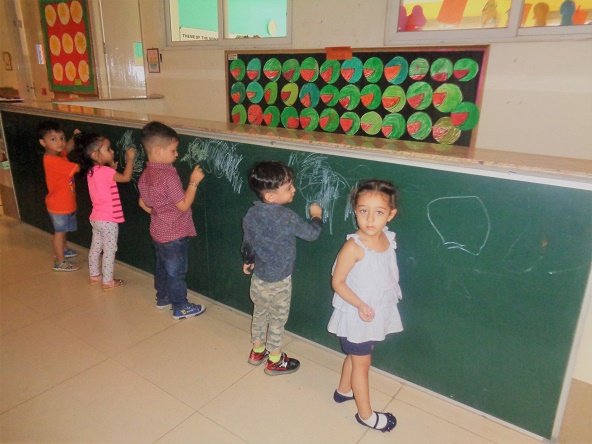 Putting pegs : Development of motor skills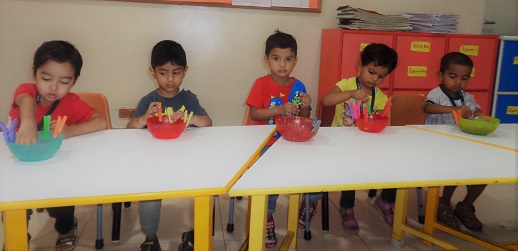 Balancing body by walking on a line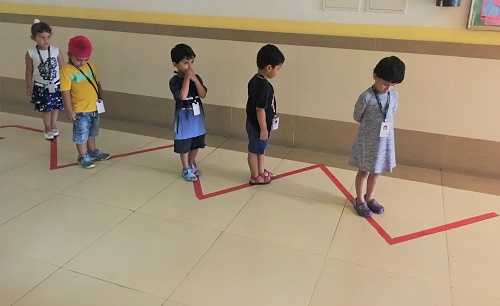 Pasting clouds made of cotton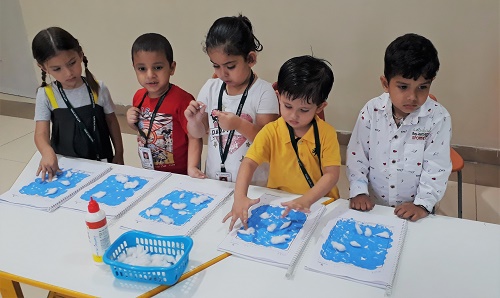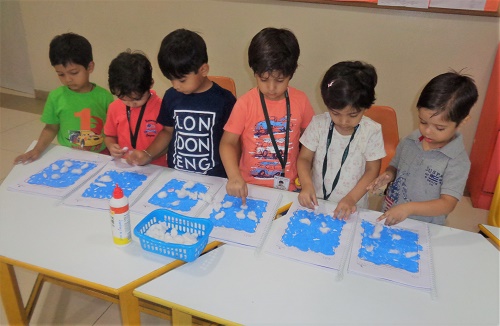 Free hand printing using newspaper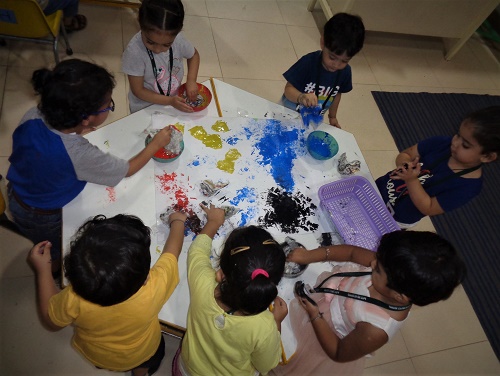 Pasting triangles in a fish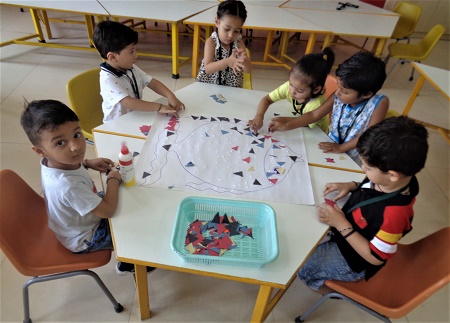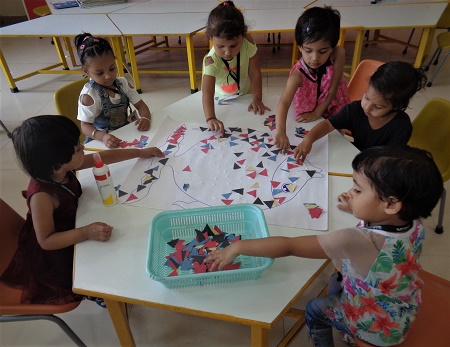 Splattering paint using balloons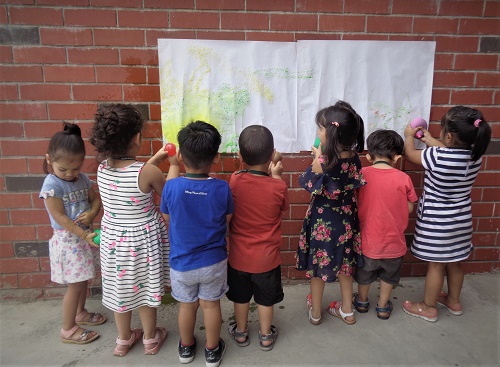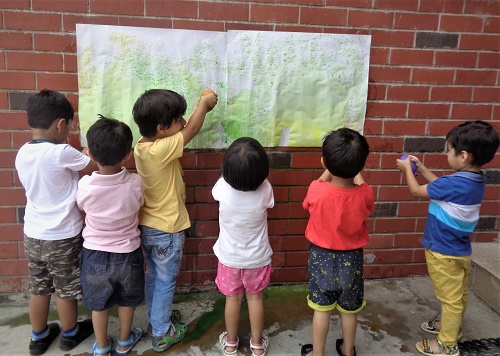 Having fun with shadows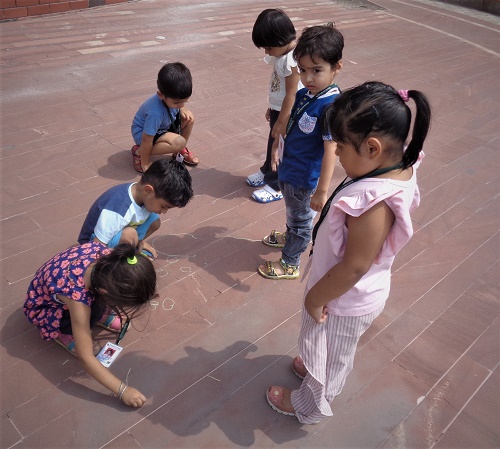 Painting by blowing from straw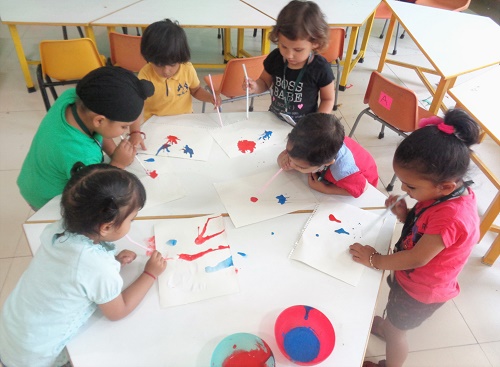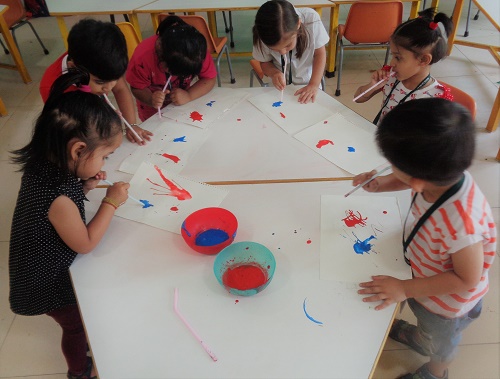 Fun with craft on Ice cream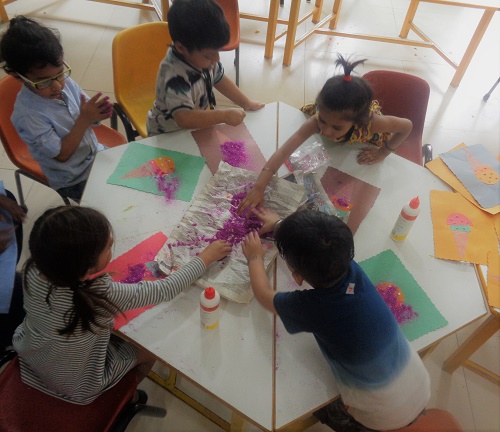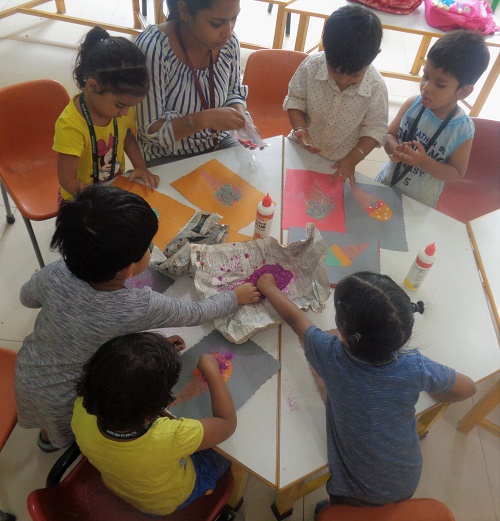 Recognising colours by picking coloured papers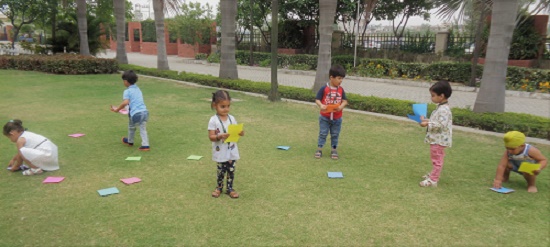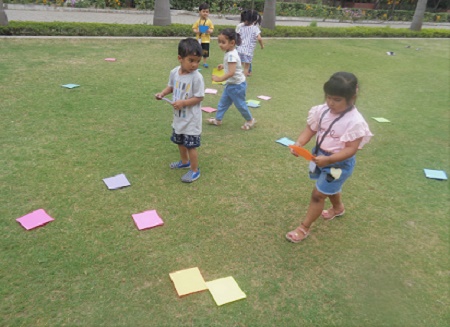 Developing mind by arranging puzzles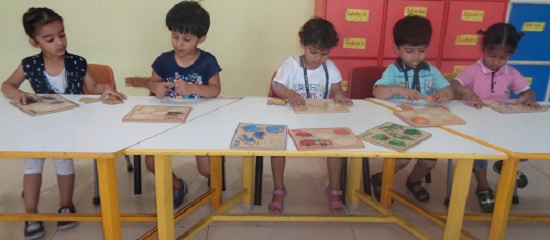 Making imprints using balloons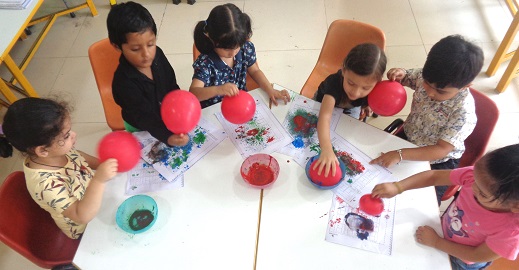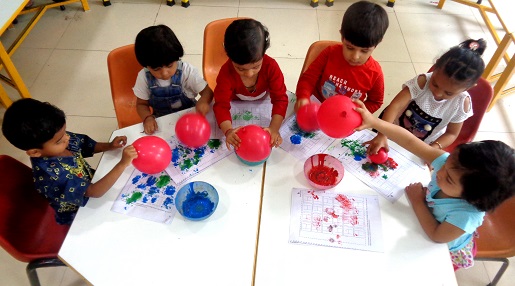 Feeling cold by touching I for ice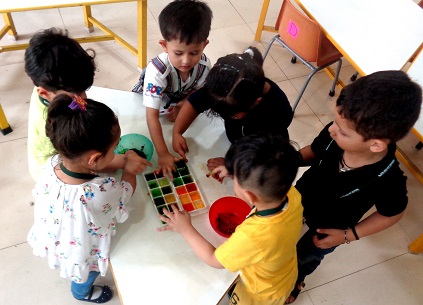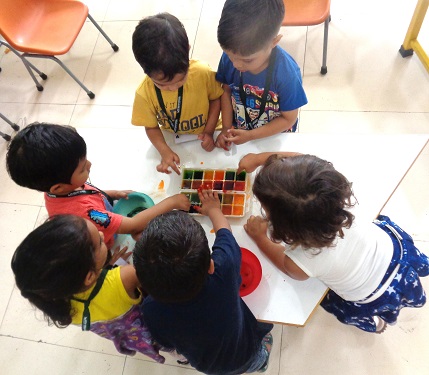 Playing in jhoolabari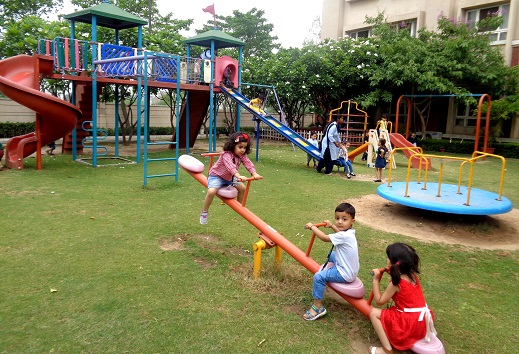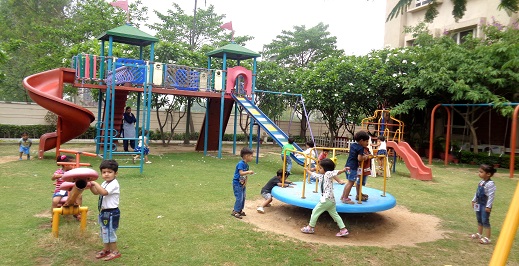 Doing leaf printing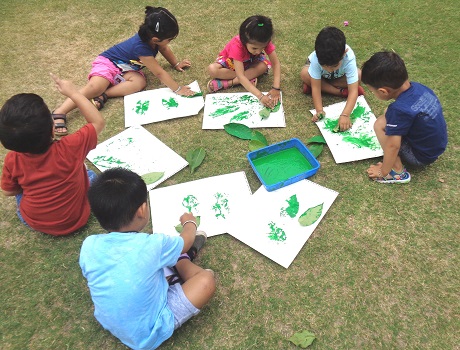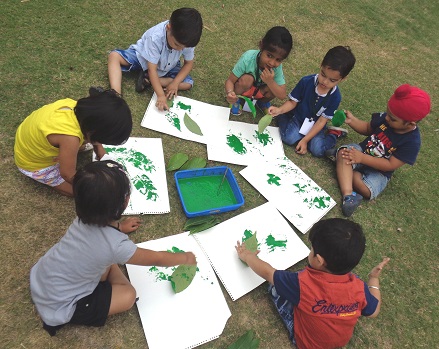 Walking on the wet grass early morning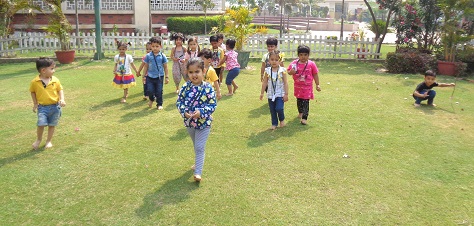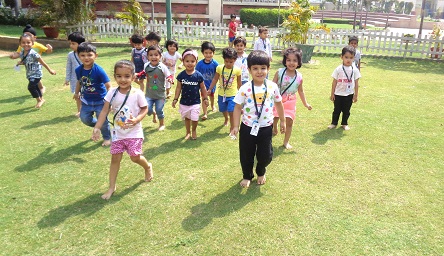 Fork Activity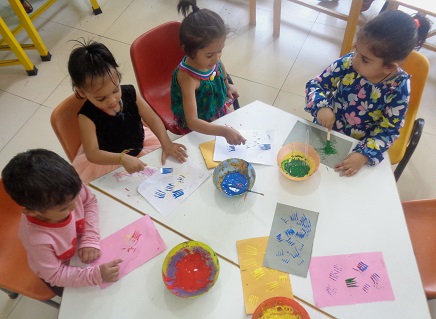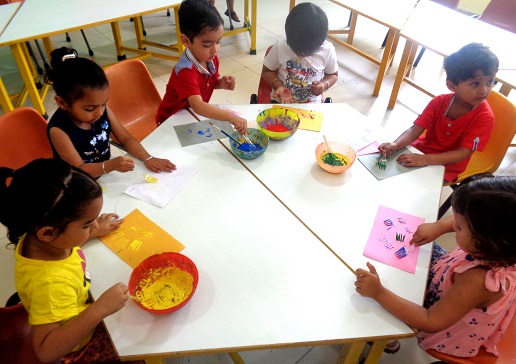 Lacing and Beading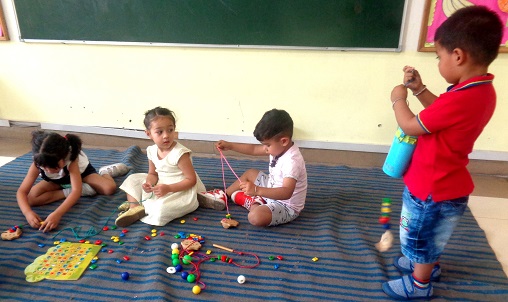 Making Shadows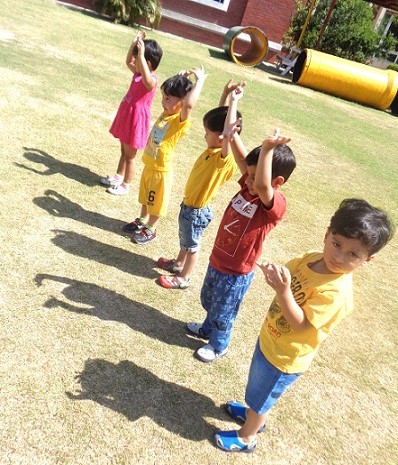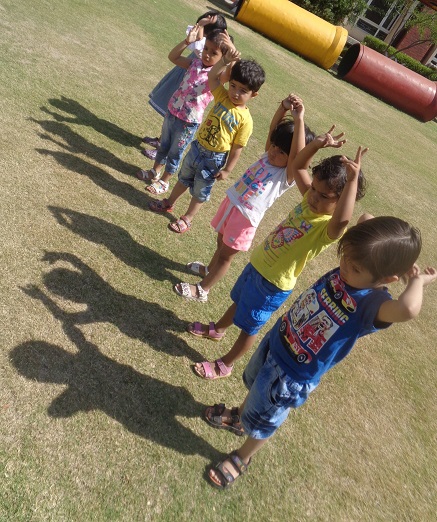 Shape of the Month - Square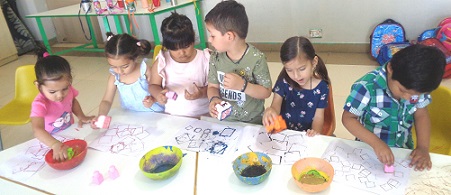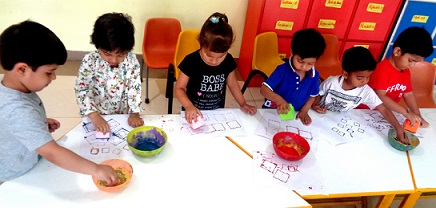 Throwing a ball in the basket : development of gross motor skills
Inserting pegs in a board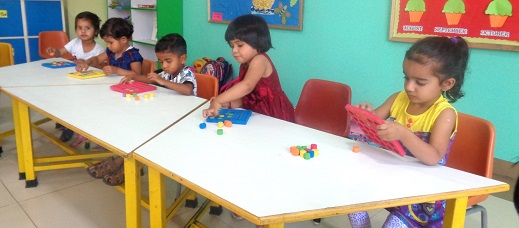 Making Memories with their footsteps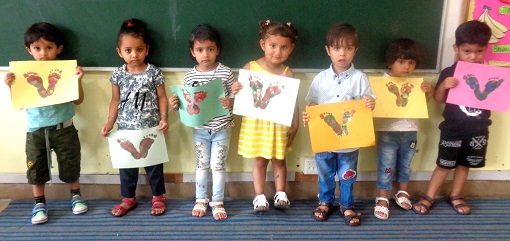 Squeezing lemons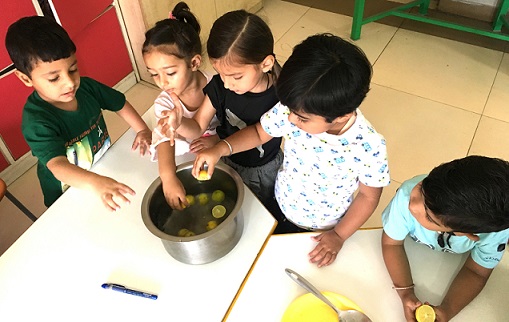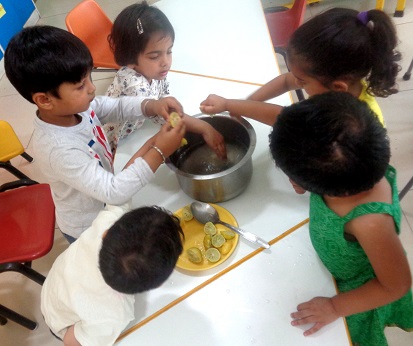 Feeding a lion : development of gross motor skills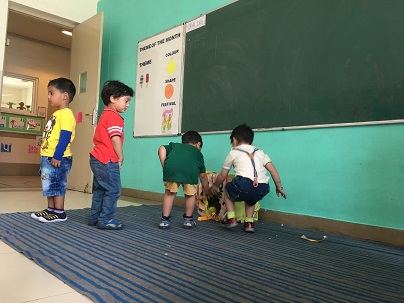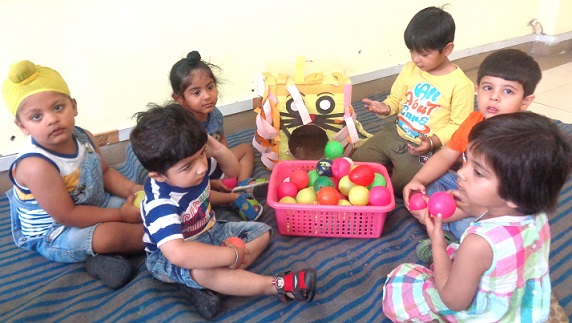 Playing in a Sand Pit Area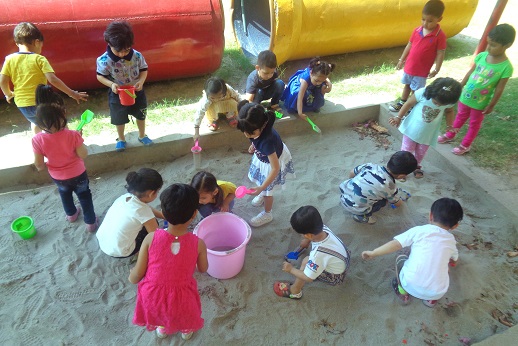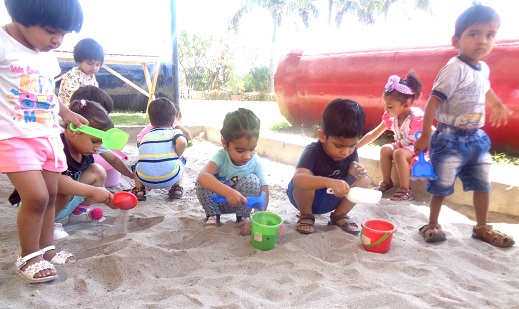 Colouring of the Month - Yellow : Making Chicks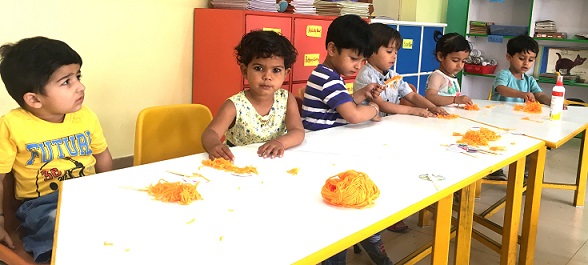 Development of fine motor skills - Stuffing bottles with crushed papers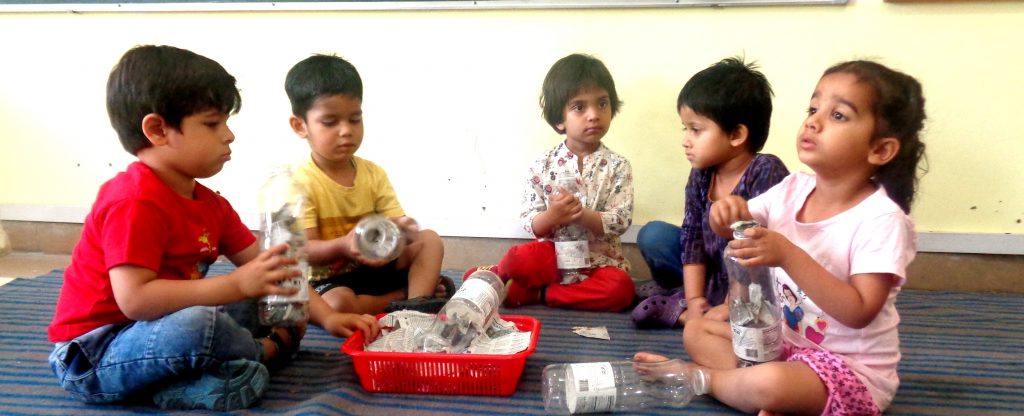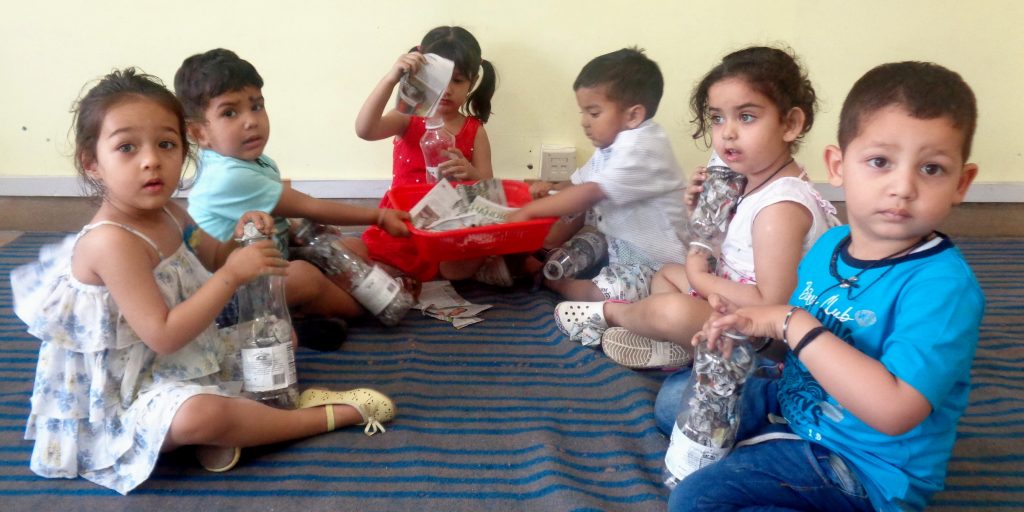 Playing with play dough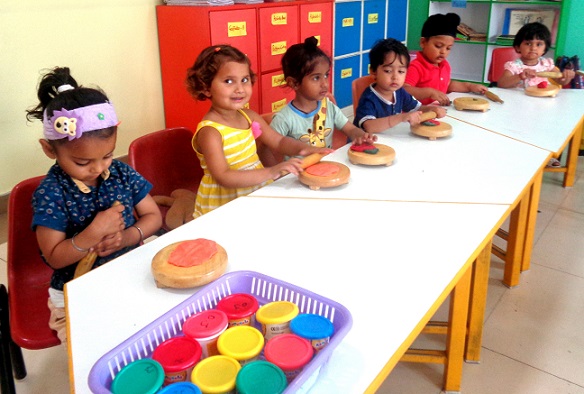 Exploring Fingerprints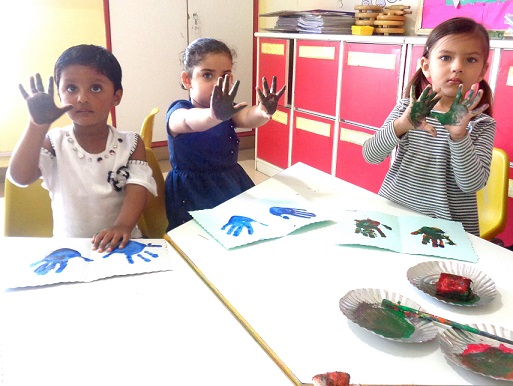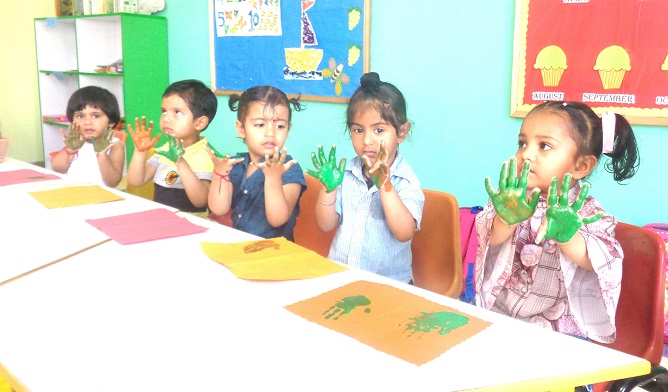 Each finger has a special design that makes you unique! Isn't this amazing that no two fingerprints are alike? The activity for Grade Foundation of hand printing have them printing and exploring their own unique print.
Theme of the month: Summer & Colour Yellow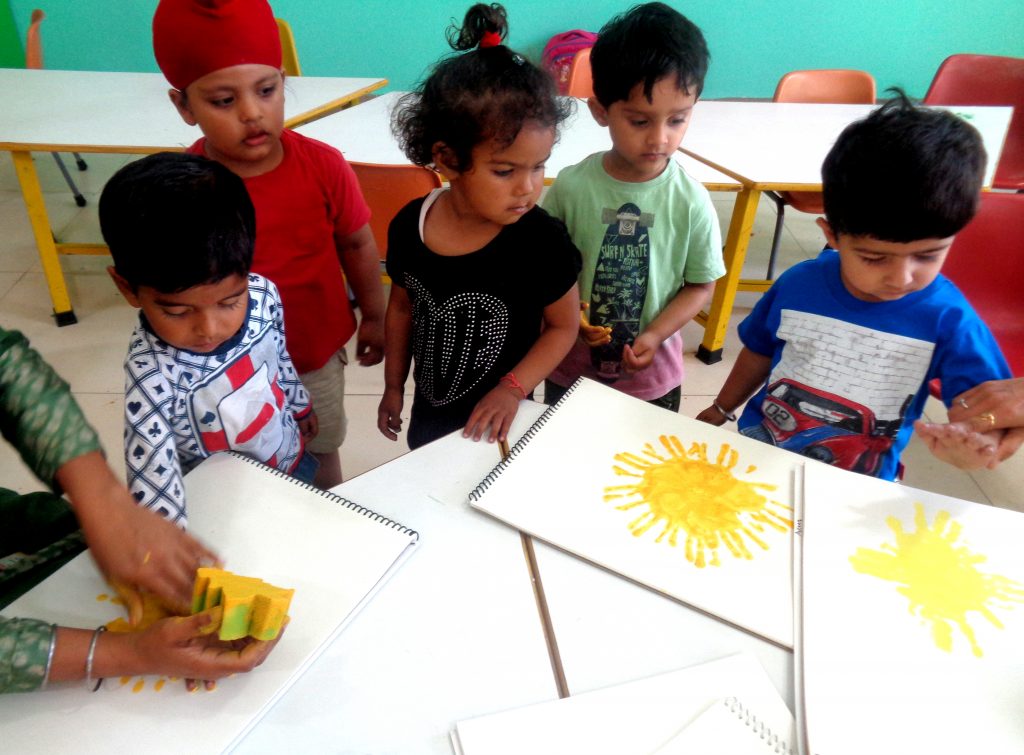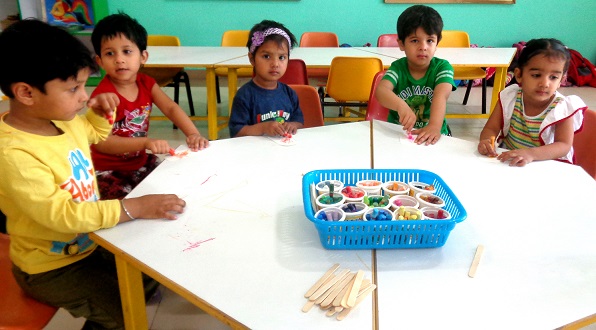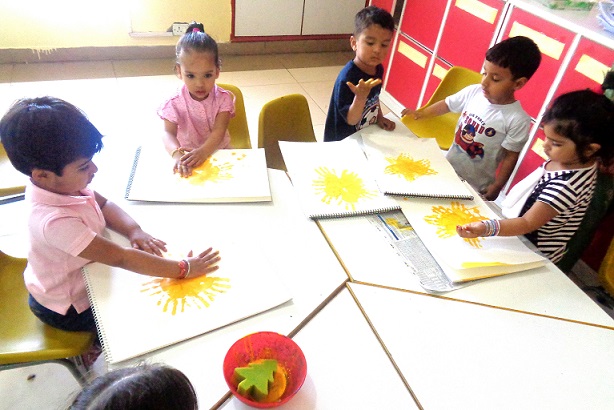 Grade Foundation understood the theme Summer and colour Yellow further by painting the Sun yellow and free hand coloring of Ice cream.
Paper Crushing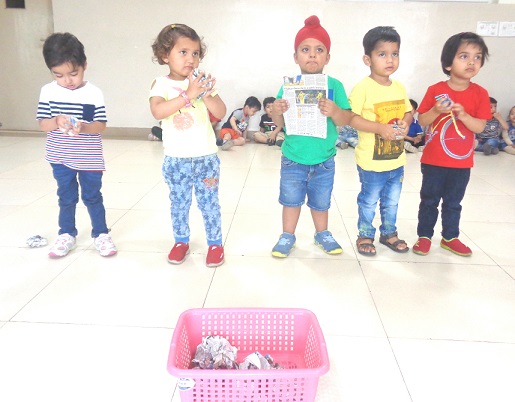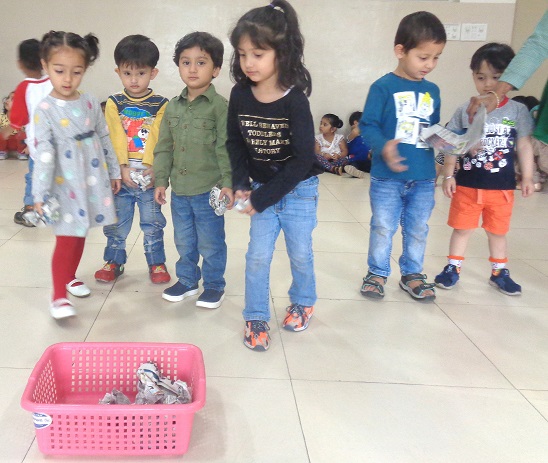 Students of Foundation had fun crushing newspaper followed by throwing it in a basket. The activity also helped them develop their fine motor skills.
Tearing And Pasting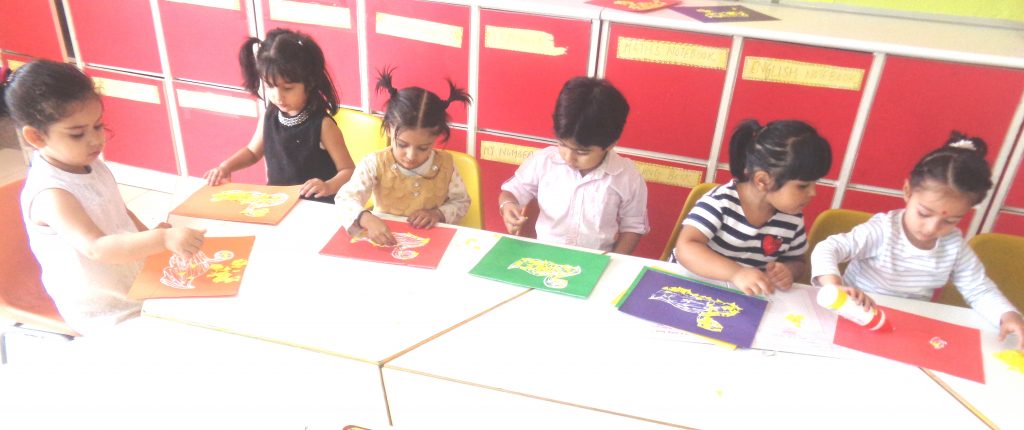 The act of tearing encourages useful finger and co-ordination skills. In order to tear paper, students of Foundation learnt how to hold the paper between the thumb and pointing finger of each hand. They then have to move each hand in a different direction. It was followed by pasting on a sheet. They had fun!